Enjoy an evening out WITHOUT THE KIDS!
Sky Valley Gymnastics Academy offers
Parents Night Out Every Friday Night! You enjoy a night out while your kids enjoy the night in. Come and join our amazing staff playing on our trampoline and tumbling pit, climbing the rope and rock wall, and participating in ninja warrior and parkour courses!
Theme nights for November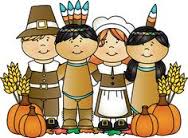 November 3rd- Pajama Night
November 10th- Nerf War Night
November 17th- Thanksgiving Party
November 24th Closed
Every Friday - 6:00 to 10:00pm
Ages 3-12
$22 for the first child, $ 40 for two children
$56 for three children No extra charge for pizza.
Sign up online
Clothing
We prefer children to come in athletic attire. Girls - leotard, gym short and tank or gymnastics shorts, unitard, etc. Boys - sweats, gym shorts, tank or t-shirt. No street clothing, jeans, buttons, zippers, belts, no sweats with big pockets etc. Dress comfortably and ready for a night of fun!
* When picking your child up be sure to stop by the front desk to sign your child out. Let the staff know what your child/childrens names are and they will send them out to you. Parents are not aloud out on the floor for safety reasons, we will bring your child to you.