Welcome to the 2023/2024 School Year
My name is Miss Andrea and I am looking forward to meeting you. Let me tell you a little bit about myself. I have lived in Monroe all my life and have a great love for this community. I grew up attending Sky Valley Gymnastics Academy so it was only natural that I would become part of the wonderful staff here. You may have seen me on the floor coaching or at the desk greeting but my favorite place to be is with my students in my classroom.
I started as a teacher's aide in 2011 and soon discovered I loved teaching. So I enrolled at Everett Community college and got my AA degree in Early Childhood Education. I am married to my best friend and we have two amazing children and a dog named Super. Outside of the classroom my passions are my family and playing softball on a local team. I can't wait to get to know you and your little ones and to become a part of their educational adventure.
Miss Andrea
Remind App Codes
M-W-F Class - mwfam34
T-TH Class - ttham34
2023-2024 School Calendar
September

6th - MWF Classes
7th - T TH Classes
November
10th - Veterans Day
23rd-24th - Thanksgiving Weekend

December
18th - January 2nd - Christmas Break
January

3rd & 4th - Classes Resume
15th - Martin Luther King Day
February

16th & 19th - President's Day
April

8th - 12th - Spring Break
May
24th & 27th - Memorial Day
June
13th - T-TH Class Last Day
14th - M-W-F Class Last Day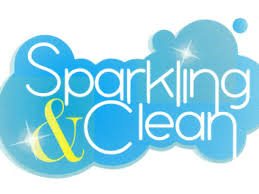 We follow CDC Covid-19 Safety Regulations
Hand washing when entering/leaving the classroom and at snack time. Centers have limits on how many can be in them at a time, toys are santized daily. All hard surfaces are sanitized throughout the day. Drop off and pick ups will be at the classroom entrance. Teaching staff is the same throughout the day.
When advised by the CDC
Teachers will wear face masks/shields. Do health checks upon arrival, take temperatures, and have students use hand sanitizer upon arrival and throughout the day.